Morning Half Day Ride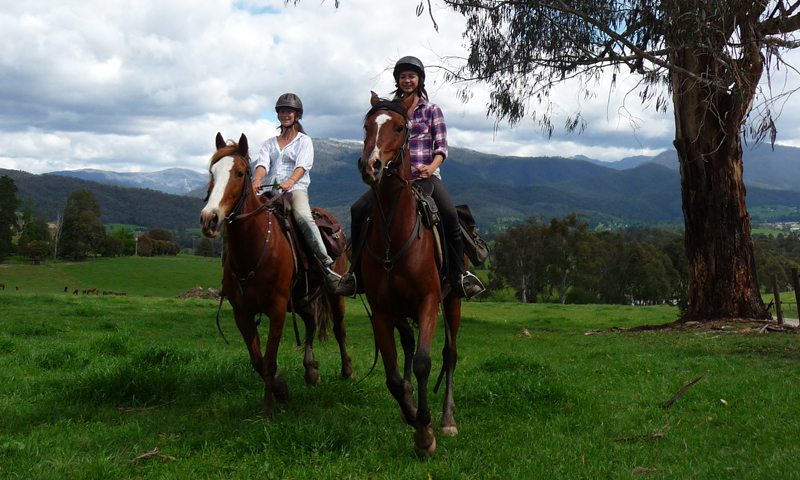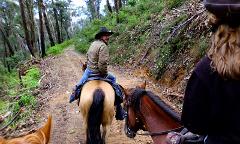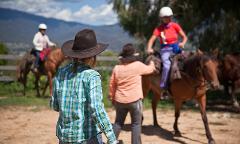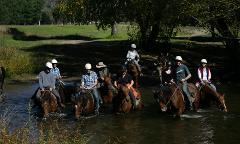 Duration: 4 Hours (approx.)
Product code: HDR
The mountain valleys of North East Victoria abound with colourful bird life, majestic views, lush pastures and a delightful climate. Bogong Horseback Adventures offer day rides in the heart of the High Country. Experience riding the beautiful tracks of the Alpine National Park through tall mountain forests, fern gullies and river crossings. Experienced guides with horses to suit all riders. All rides include tuition, Hard hats and oilskin coats if required. A medium level of confidence and fitness is recommended for this ride.

Age and weight limits apply:
The minimum age is 12yo for the Half Day Ride
Maximum weight of 95kg
What to Bring:
Reusable water bottle (we discourage single-use plastics on our property)
Jeans or long pants
Suitable riding boots with a flat sole and a heel (we have some borrow boots if you require
What to expect:
We ask all riders are confident to try a canter and rise to the trot on this ride, if you are a nervous rider we recommend our 2-hour ride.
This ride travels through an old stock route, river crossings, and into the Alpine National Park.
Please see our FAQ page for more information.

https://www.springspur.com.au/faq/
*Rides will be subject to a 12% price increase during high season, holiday weekends, and public holidays. This is inclusive of the listed price when booking.

**Minimum numbers of 4 guests will need to be reached before this ride will be confirmed.
***The Half Day Ride is strongly recommended for riders with some riding experience or confidence to give the trot and canter a go. If your lack of confidence or riding experience limits you to only walking on this ride, you may be required to dismount and be picked up by management at your own expense.